Group Companies

Ralliwolf is a name to reckon with in the Power Tools Industry. The company pioneered the manufacturing of Power Tools in India more than 60 years ago in collaboration with Wolf, UK. Today, its been six decades of relentless quest that the company has been providing complete solution in power tools space and is truly a time tested brand in the industry with current portfolio of more than 100 products covering different segments of power tools, pneumatic tools & Welding machines. The products are manufactured in state of the art plant at Ahmednagar in Maharashtra and more than 500 dealers network pan India.
For more information visit: ralliwolf.com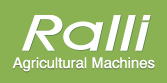 Ralli, the name is trusted for quality and durability with over 4 decades of presence in Indian Market. Ralli began its journey in 1972 when Ralli Engine was born in collaboration between Rallis India Ltd and JLO, West Germany. Since inception, the product has been the pioneer and leader in 35 cc Engine business. Ralli now offers the entire range of Plant Protection equipments.
Ralli products are being manufactured under stringent quality control and close supervision at state of the art plant at Valsad near Surat in Gujarat. Ralli offers unparallel network of Dealers and service centres across India. Ralli is having the most modern in-house R & D Department equipped with latest technology and experienced team of professionals. Ralli produces the most economical and efficient plant production equipments. Ralli – True Value for Money.
For more information visit: ralliagri.com



Continuing the 45 years legacy of Jaya Hind Sciaky Ltd, Ralliwolf Weldings Ltd has taken the baton to take the brand presence to a newer heights. Popular products are Resistance welding machine equipments, Weld Mesh welding machine, Spot Welding Machine, Projection Welding Machine, Integrated Transformer Gun, Seam Welding Machine, Dual Head Seam Rim Welder, Hydraulic Flash Butt Welder, Flash Butt – Rim Welder, 3 Ph. Dc Spot, Projection & Seam Welding Machine, Repair Welder, Partition Welder, Compressor Line, Rim Line, Radiator Line, Wire Mesh Line and Automation Solutions like High Speed (6ft) Weld Mesh Machine , Automatic Machine (5ft), Automated TMT Mesh Welding Machine ( 4mtr width), Automated Stud Welding Line etc.
For more information visit: jayahindsciaky.com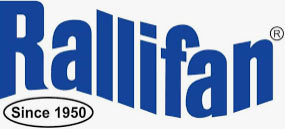 A household name in India for house comfort appliances established by TATA group in the Sixties, has been part of the Poddar HMP Group of Kolkata since Nineties.
For more information visit: rallifan.com